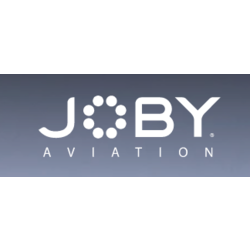 Payroll Specialist (Open To 90% Remote)
Sorry, this job has expired.
Remote/Telecommute
401K / Retirement plan, Disability Insurance, Vision Insurance, Dental Insurance, Life Insurance, Health Insurance
$75,000.00 – $95,000.00 Annually
Joby Overview
Located in Northern California, the Joby Aviation team has been steadily working toward our goal of providing safe, affordable, fully electric air transportation that is accessible to everyone. Imagine an air taxi that takes off vertically, then quietly and quickly carries you over the congestion below, giving you back that time you'd otherwise spend sitting in traffic. Technology has advanced to the point where designing and operating an all-electric aircraft is completely viable. Our team has been discreetly designing and flight testing this vehicle and is looking for talented individuals to see it through certification and high rate production.
Role Overview
The payroll specialist at Joby Aviation will be someone who loves detailed work, can run payroll reports with their eyes closed, and can be trusted to protect the company's most precious data. The payroll specialist will interface with everyone in the company, so they must have excellent verbal and written communication skills, as well as the ability to perform in high-pressure situations.
5+ years of payroll experience, which includes payroll compliance
2+ years of ADP experience
Intermediate Excel skills (SUMIFs, Pivot Tables, Index/Match, Vlookup,..)
You know how to approximate payroll taxes without using a payroll tax calculator
You make few mistakes and know how to proofread your own work
People have told you that you are an effective and efficient communicator
You are known for high integrity
You understand that payroll data is extremely sensitive and confidential and that you are responsible for protecting this data
You are a team player and have an open-mind
You prefer challenge over consistency
You problem solve by thinking critically and creatively
You know how to make a flowchart
Partnering with the payroll administrator on the bi-weekly payroll cycle
Reviewing and approving time cards
Complete state and federal tax and informational filings
Setting up out-of-state employees on payroll
Running payroll reports for HR, accounting, management, workers compensation, internal and external audits
Implementing ADP add-ons or maximizing existing functionality to improve current payroll procedures
Preparing the bi-weekly payroll journal entry for the accounting department
Filing and maintaining employee files and records
Partnering with the immigration team to set up the correct tax blocks for employees on a visa
Troubleshooting payroll errors and other glitches in the ADP system
Being the local ADP expert
Documenting our current payroll procedures and making suggestions for improvement
Performing regular payroll audits (e.g. worker's comp accrual, expense report aging,..)
Bilingual (Spanish)
2+ years of startup experience
Fundamental understanding of accounting and finance
Benefits administration experience
11008123